We at Floor Logic welcome your requests and would be proud to make you our lifelong customer.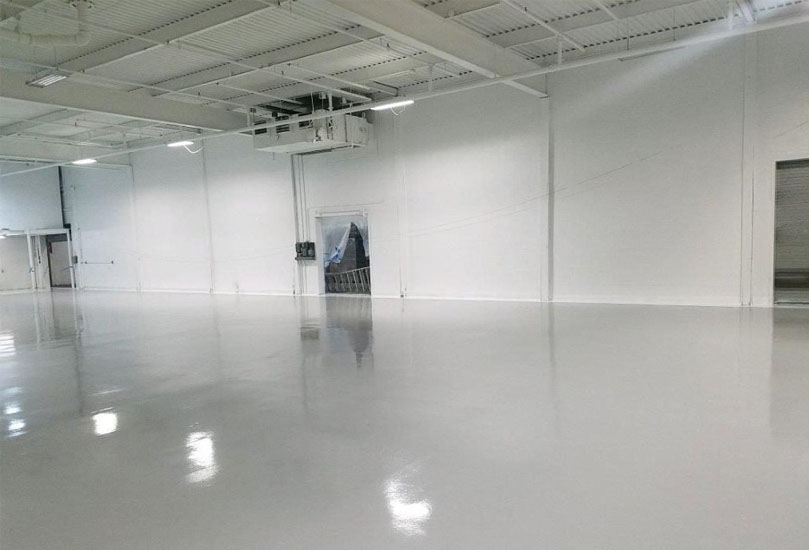 Epoxy Flooring systems are seamless flooring systems commonly found in restrooms, break rooms, retail areas, light-duty kitchens, research labs, and automotive showrooms as well as residential garages.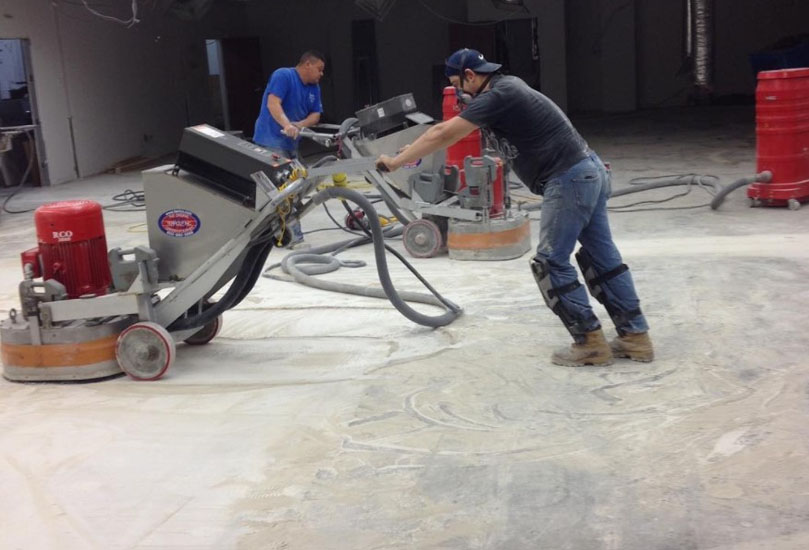 Surface preparation is one of the most important phases of installing a top-quality flooring system and surface preparation is Floor Logics specialty. Quite simply, no other company can match Floor Logic's unique combination of experience & equipment.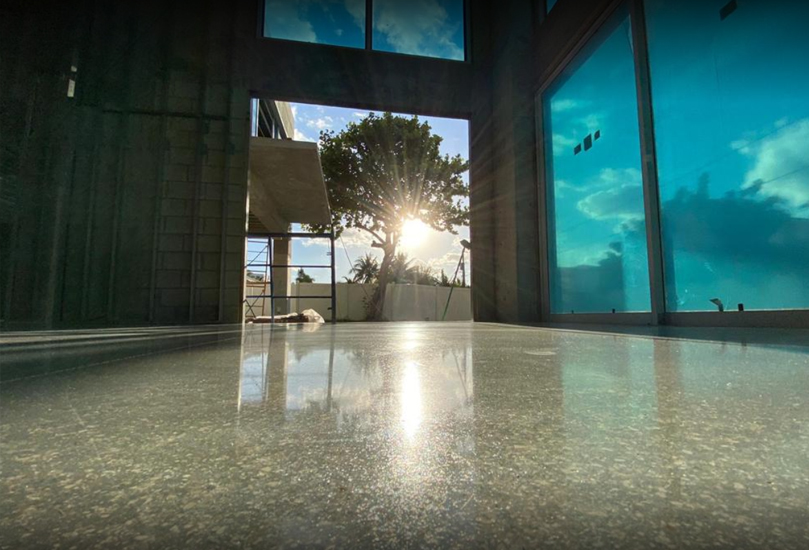 With Floor Logics polishing equipment and techniques, grinding concrete floor surfaces, whether new or old, to a high-gloss finish that never needs waxes or coatings.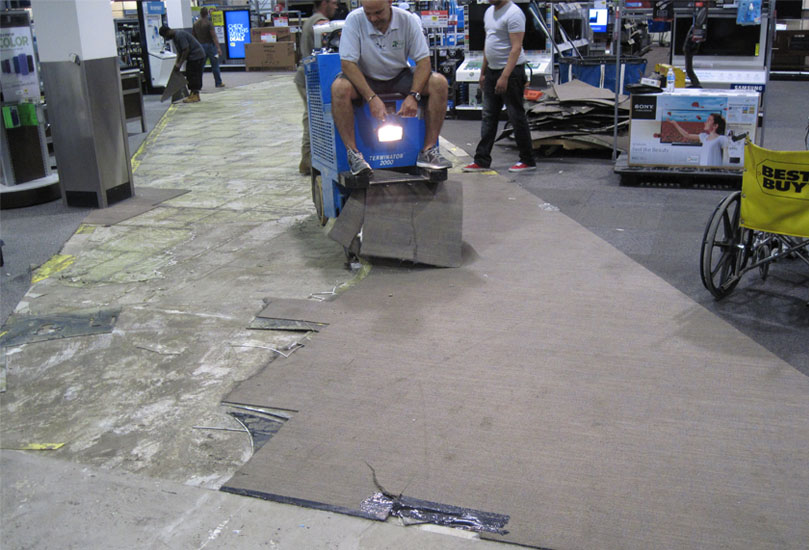 Using one of our three terminators, Floor Logic can remove 10,000 square feet of floor covering per day which helps projects stay on schedule, saves time and money over manual removal options. 
POLISHED CONCRETE · EXPOXY COATINGS
We serve our clients from planning and specification through installation and maintenance. Our experience includes retail properties, general medical institutions, professional suites, architects, government agencies, and homeowners.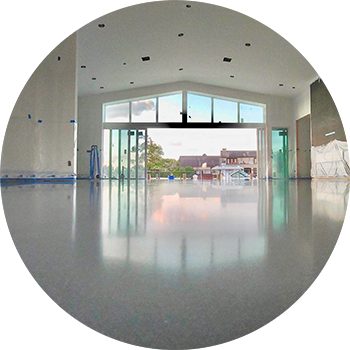 No Job Too Large or Too Small
We perform a wide variety of projects from residential garage floors to several hundred thousand square feet commercial projects. Whether it's new construction or a renovation, you can be assured Floor Logic can provide the flooring solution for your needs. Our qualified team can provide detailed proposals based on your specific application and needs.
Digital Estimating Department
Estimating is done in-house with our state-of-the-art software. This enables us to expedite bid requests, accurately and timely.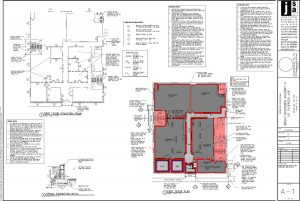 Products To Meet Your Needs
No matter what your industry or application, Floor Logic has the products and services to fulfill your requirements. We have aligned ourselves with manufacturers like Prosoco, Ameripolish, Duraflex,  National Polymers, Key Resins, Mapei & Ardex to ensure you that the products we apply are backed by the leaders in our industry. We are extremely proud to be one of 21 companies Ardex Pandomo Certified in the US.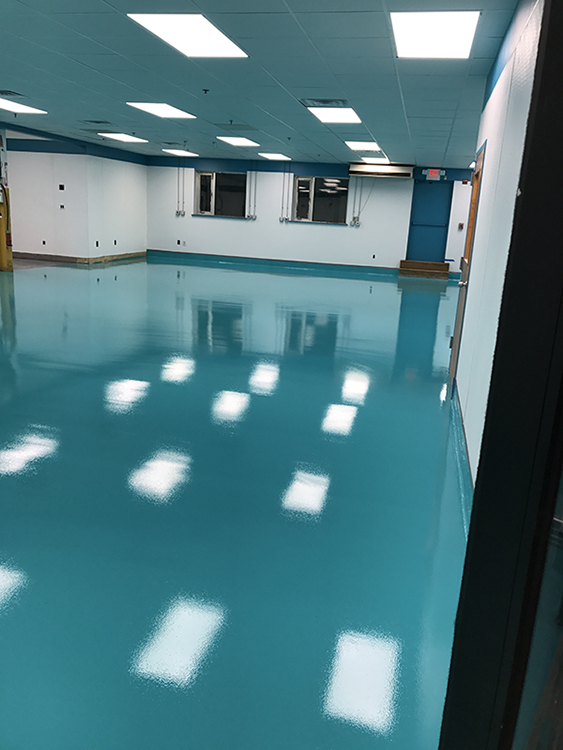 Resinous epoxy flooring is made up of a 2-part epoxy system. It is a mixture of hardeners and polymer resins. 
Concrete surfaces are prepared prior to resurfacing concrete to look like plain concrete again or to be upgraded to a decorative finish.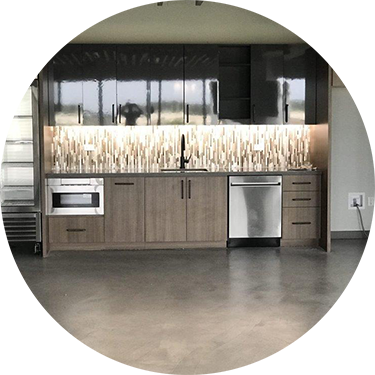 Because polishing is a multistep process, you can choose the level of sheen, from satin to high-gloss.
Floor Logic offers both propane-powered and electric units for specific job site needs.
Floor Logic Uses Only The Highest Quality Products









ABOUT US
We are a family-owned residential and commercial contract flooring company offering a broad range of services. We know the industry and have been in business for over 20 years. Throughout the years we have extended our services to national accounts locally and abroad. We are from the greater NYC and New Jersey area and are now offering our expertise and outstanding services to Southeast Florida.
We serve our clients from planning and specification through installation and maintenance. Our experience includes retail properties, general contractors, property management firms, educational establishments, medical institutions, professional suites, architects, government agencies and homeowners. We are a fully insured service-oriented business and believe that the job is not done until the customer is completely satisfied.
SQUARE FEET OF POLISHED CONCRETE & EPOXY FLOORING INSTALLED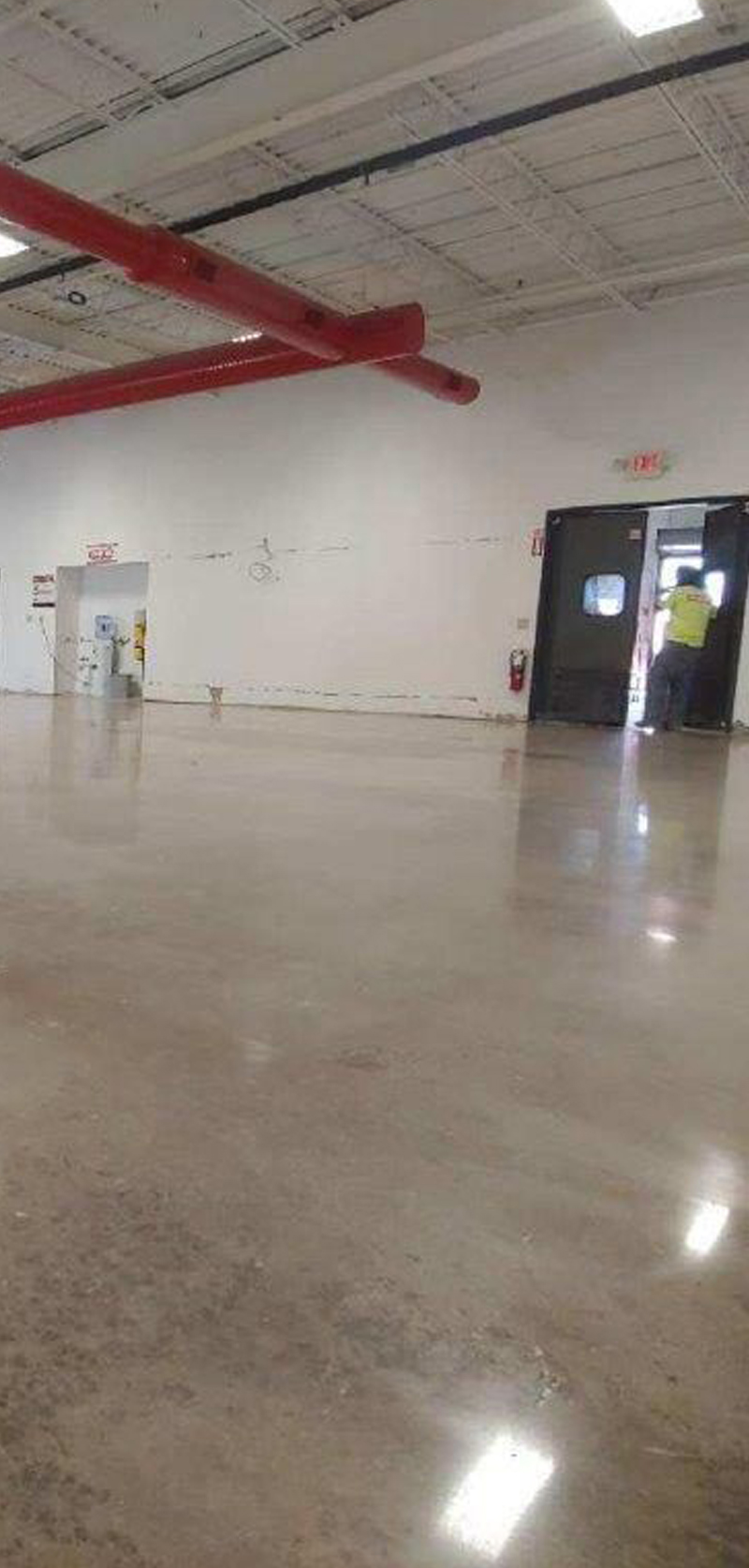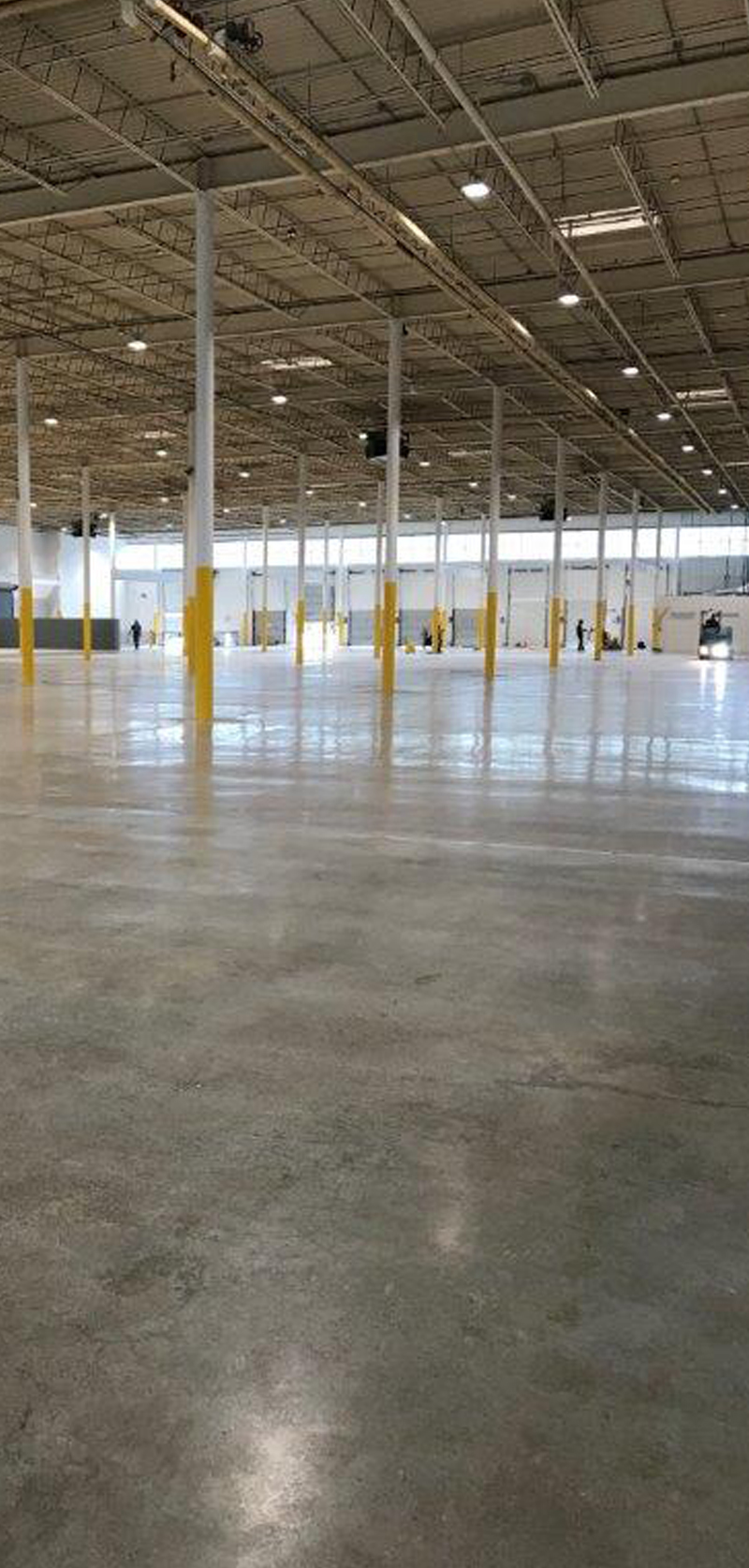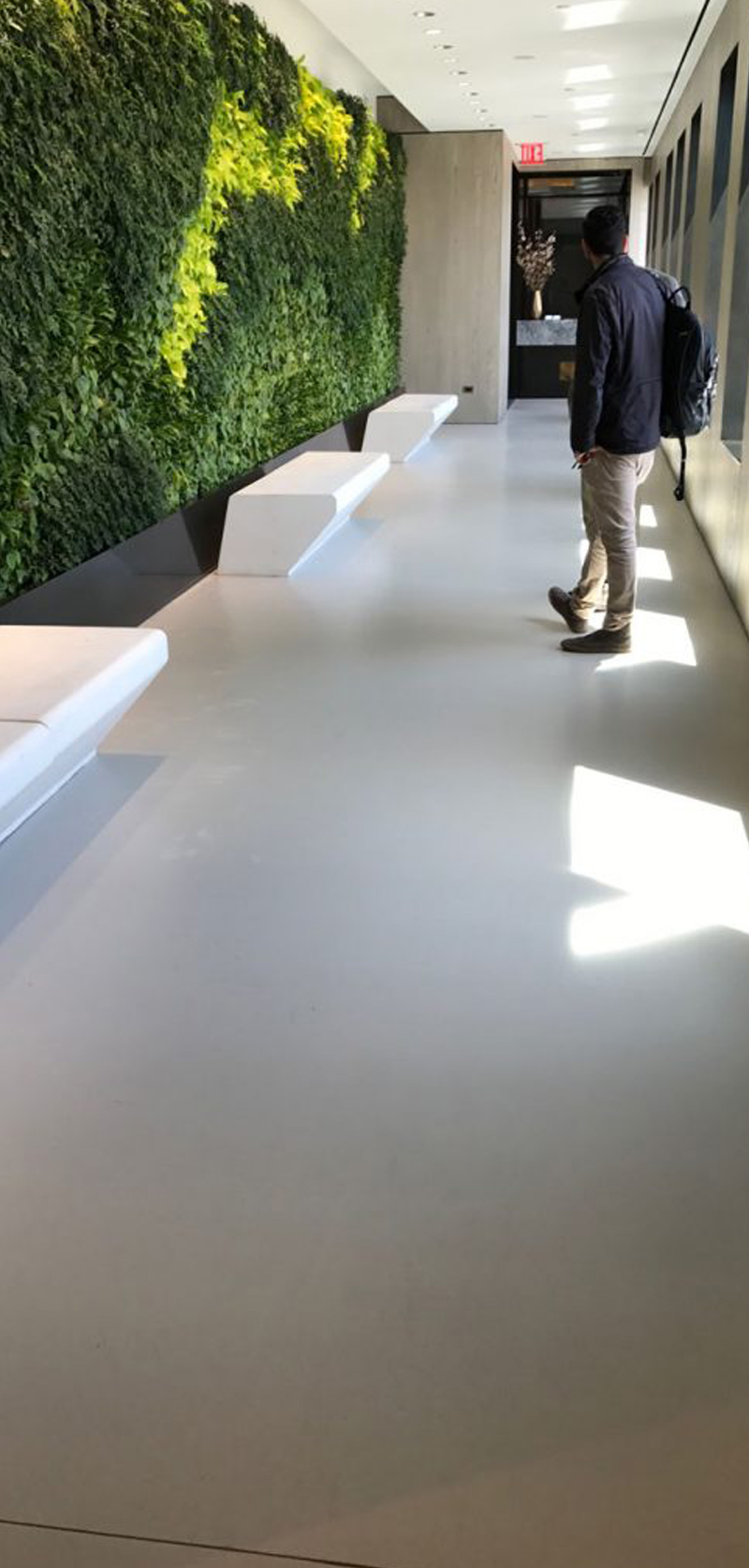 Get Quality Professional Floor Finishes with
Floor Logic
Polished concrete is a multi-step process where a concrete floor is mechanically ground, honed and polished with bonded abrasives in order to cut a concrete floor's surface. It is then refined with each cut in order to achieve a specified level of appearance.
Please note the flooring was installed in a partially covered carport. The guys did a great job and sealed the floor with apoxye. Would recommend to anyone,
Best company to work with. Jose fixed all mistakes from previous contractor and the work he did on my subfloor was excellent. On time, responsive and súper professional. I can thank you enough for helping us with our new house. The self leveling compound worked perfectly and now is level and flat ready to install my SPC waterproof vinyl floor. Thank you Jose and thanks to your team.
Jose and Denise and the entire Floor Logic team have been such a pleasure to work with. We highly recommend this company if you value working with quality and competent people.
Floor Logic was very professional! They worked with me through the project and did a great job on the floor leveling. The people there were very accommodating and the work was done just as professionally as their attitude! I would definitely recommend to use Floor Logic!
FloorLogic polish the floor as quoted , on time and very professional. Will work with them again .
I do not generally leave reviews, but there are those rare occasions when a company or individual far exceed your expectations. Jose, Denise, and the crew at Floor Logic are top notch! We had them come in to refinish the floors in our 2500 sqft office. The floors were a mess, so I was really unsure how the finished product would turn out. Floor Logic far exceeded all my expectations. They made the whole process painless, and the finished product was perfect. Jose came out several times after hours to discuss flooring options and samples. When the work was started, the crew was very clean, organized, and professional. All the materials used were high quality, and the workmanship was flawless! If you are looking for a quality flooring contractor that offers unique flooring solutions, look no further than Floor Logic. I will be using them for all of our future floor projects.
Chad – Coolserv
2020-02-11
Floor Logic refinished my 2500sq ft warehouse, came out great! Jose and his team are really professional. Very happy.